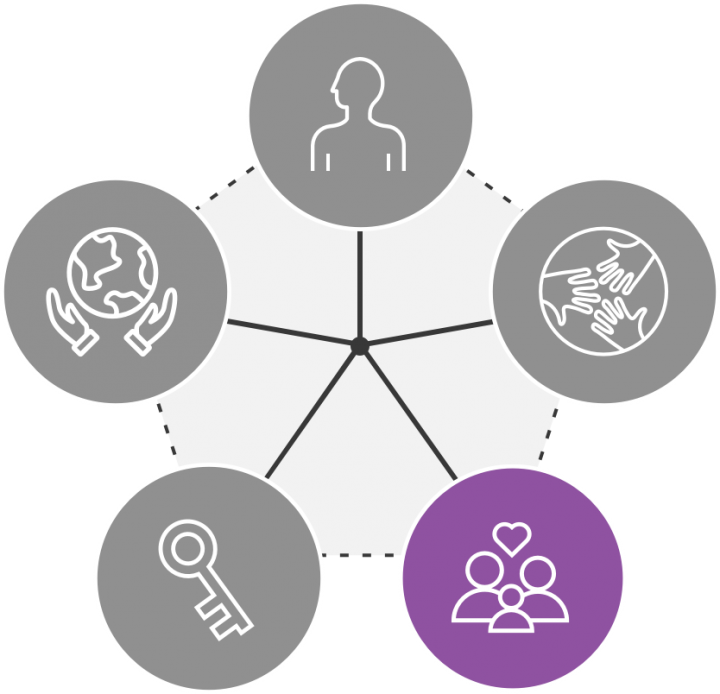 Family considerations and dynamics are important for all children and teens – with or without cerebral palsy. Since cerebral palsy is the most common lifelong motor disability, most often diagnosed at a very young age, this diagnosis affects a whole family and there are many aspects and personal considerations to consider through the lifespan. As children with CP enter school and then move on to the teen years, navigating social skills, academics, friendships, and mental health becomes more and more important. 
Dating, relationships and sexuality become areas of interest and aren't talked about enough in the CP community. Other personal considerations include community supports and programs, transportation, access to buildings and other places, social policies, people's attitudes toward cerebral palsy and disability, and opportunities for employment. Articles that focus on personal considerations are color coded purple.
Get the Facts

Complex Rehabilitation Technology serves to enhance the lives of individuals who utilize it with the goals of maximizing health, wellbeing, participation and independence.

Get the Facts

The 2023 Appropriations Act has passed and thanks to advocacy by the cerebral palsy community, it includes the strongest language and funding yet for cerebral palsy!

Get the Facts

The bipartisan, Cerebral Palsy Research Act, is introduced by Congressman Steve Cohen of Tennessee. Read more here:
JUNIPERunltd is one company leading the way by providing a variety of adaptive clothing and products that are inclusive, accessible…and fashionable! As a content-driven marketplace for people with disabilities, JUNIPERunltd showcases clothing that is thoughtfully designed, quality-made, stylish, and comfortable, while incorporating functional features such as magnetic closures to make dressing easier and faster.
Realities of Spring When You Have A Child With CP

Cerebral Palsy, Quicksand and Hope

My Child's Diagnosis Does Not Define Her

Appreciation, Gratitude, Thankfulness

Owen's Story Isn't Over, It Is Just Beginning

Kamisha's Journey: Discovering Sexual Identity When You Have a Disability

Navigating CP and Depression at the Same Time

Things You Should Consider Before Going on Birth Control

Friendships in the Time of COVID-19

How I've Learned to Celebrate My Late Birth Mother

People with Disabilities Also Have Diverse Sexualities and Gender Identities

Ava's Experience with Gait Analysis and Surgery at Gillette Children's

Learning to Deal with Pain

Sophia Soars: A 700-Mile Journey to Treat a Daughter's Cerebral Palsy

Head Over Wheels: His Story

Personal Care Through the Years
CPF LIVE! with guests and authors of the book "Pure Grit: Stories of Remarkable People Living with Physical Disability"

CPF LIVE! with Jan Moscowitz: Coping with Anxiety and Depression

CPF LIVE! with Xian Horn: Breaking Down Stereotypes

CPF LIVE! with Jason Benetti: Play-by-Play

CPF LIVE! with Christina Smallwood: Behind the Scenes with Fifi and Mo

CPF LIVE! with Gili Segall: Supporting Our Children and Ourselves

CPF LIVE! with Minnelly Vasquez: Mental Health