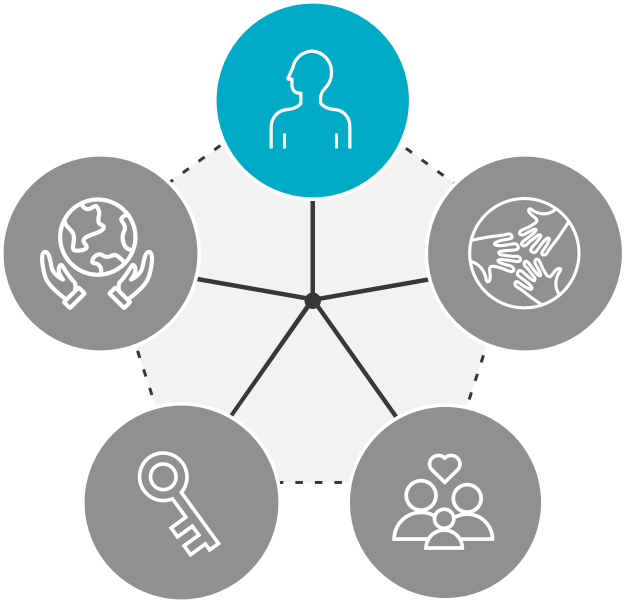 Understanding Your Brain & Body
In order to understand cerebral palsy, it's important to understand how our brain and body works and connects. Cerebral Palsy is caused by an injury to the developing brain occurring before, during or shortly after birth. This early brain injury often means the brain is not easily able to send clear messages to the body (such as to the muscles). As a result, posture and movement control, and sometimes other aspects of function, may be 'impaired'. The more you understand, the more you'll be able to help support your child, encourage skill development and improve outcomes. As you explore CP Resource articles that are about understanding how your brain & body works will be color coded teal. 
Motor Types of Cerebral Palsy

How Cerebral Palsy Affects Adults

Cerebral Palsy Treatment Overview

Screening & Diagnosis of Cerebral Palsy
Mental health care should be included at the outset, as part of discussions around physical, occupational, and speech therapies. I've seen studies on cerebral palsy's effect on caregiver mental health — and that is important. Caregivers are part of the cerebral palsy community, too. It's an interdependent one. There's not enough about the nuance around how having cerebral palsy affects mental health."

If you're a history nerd like me, then you probably wondered about the origin of cerebral palsy at least once in your life. As an ever-inquisitive kid, that was certainly at the forefront of my mind, especially when I was old enough to truly comprehend that I had CP.

As an orthopedic surgeon I take care of children from the time they're born all the way through to adulthood . My oldest patient I have is 87 years old. As part of my practice I'm able to take care of all of their musculoskeletal problems, their problems with their bones and their joints.
Talking with Professionals
Gait Analysis Top Questions Answered

Tips For Having a Successful OB/GYN Appointment

Zach Anner & The Top 10 Things About Cerebral Palsy
CPF LIVE! with Chris Modlesky, PhD: Exercise, Fitness and Research

CPF LIVE! with Lily and Tommy Collison

CPF LIVE! with Mary Gannotti: Pain Across the Lifespan

CPF LIVE! with Mary Lauren Neel, MD: Life after the NICU

CPF LIVE! with Paulo Selber, MD: Gait Analysis