Episode 6: Let's Talk CP. Growing up Kutcher. Part 1. Michael Kutcher on Life with Cerebral Palsy and So Much More!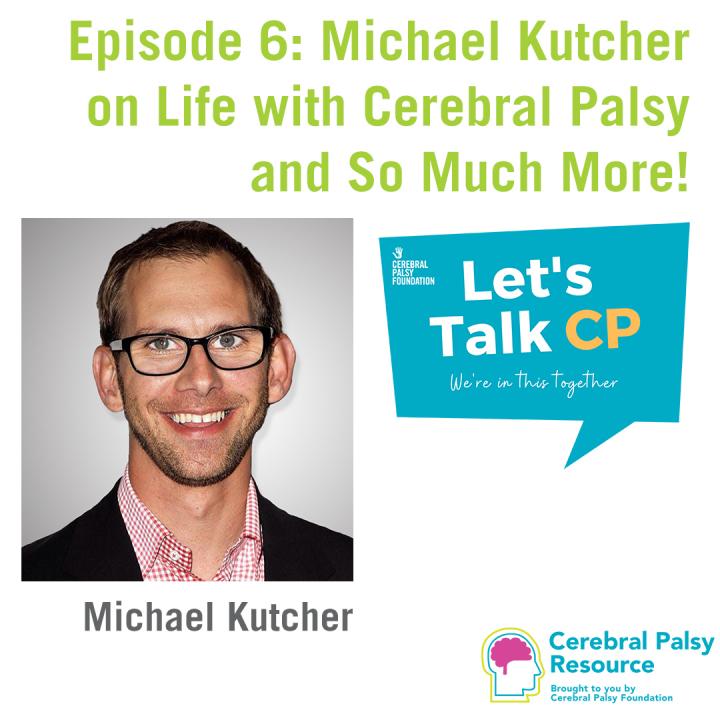 From the moment of birth, Michael Kutcher has overcome challenges and conquered obstacles that most people never experience. Born February 7th, 1978 in Cedar Rapids, Iowa as the unexpected twin brother of actor Christopher "Ashton" Kutcher. By age three, Michael was diagnosed with Cerebral Palsy.
Throughout his childhood, Michael worked to overcome issues with eyesight, speech, and motor skill development. Unfortunately Michael's uphill battle was only getting started. Diagnosed with heart failure at age 13, Michael was once again faced with an unthinkable challenge of survival. After being given a life expectancy of just three to four weeks, Michael again defeated the odds and successfully received a life saving heart transplant. It was this second close brush with death that opened Michael's eyes to the fragility of life and inspired him to take control of the future he once thought he wouldn't have.
His medical triumphs and perspective on Cerebral Palsy have led him to work directly with Reaching for the Stars, A Foundation of Hope for Children with Cerebral Palsy (now part of the Cerebral Palsy Foundation) as an advocate and public speaker. His determination and passion brought him as far as Capitol Hill in Washington D.C., where Michael worked to raise awareness and funding for cerebral palsy research. Michael has also brought his profound story and message to the Centers for Disease Control as well as the National Institutes of Health.
When he's not advocating for Cerebral Palsy awareness or inspiring audiences around the nation, Michael resides in Denver, Colorado, where he's built a successful career as an Assistant Vice President for Transamerica Retirement Solutions. In his free time, Michael enjoys spending time with his family, traveling and playing golf. Michael's message is one of inspiration, hope and appreciation. Having overcome unthinkable challenges against extraordinary odds, Michael is living proof that perseverance and unwavering positivity can surmount even the most seemingly impossible of obstacles.
Subscribe to "Let's Talk CP" on your favorite podcast platforms including iTunes, iHeart Radio, Spotify, Google, Amazon, Stitcher and many more.
"I think for individuals with disabilities, when you start talking about bullying, it makes us stronger, it feeds into our ability to overcome yet another thing....being bullied was another element that I had to overcome and persevere through."