Episode 8: Growing Up Kutcher. Michael Kutcher Part 2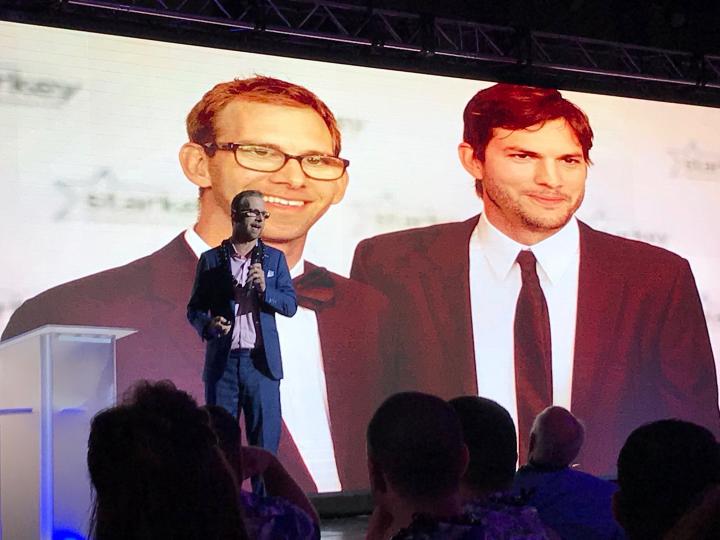 Don't miss Part 2 of this very special podcast series when podcast host Cynthia Frisina dives deeper with Michael Kutcher into his life growing up with cerebral palsy, his "coming of age" as the twin brother of actor Christopher "Ashton" Kutcher, and what Michael is doing now with his new "diffability" concept and continued advocacy work on behalf of people with disabilities and organ transplants recently featured in Forbes Magazine https://www.forbes.com/sites/karlmoore/2021/07/08/michael-kutcher-on-turning-obstacles-into-opportunities/?sh=6ed0e70f722f
ABOUT THIS EPISODE
Throughout his childhood, Michael worked to overcome issues with eyesight, speech, and motor skill development. Unfortunately Michael's uphill battle was only getting started. Diagnosed with heart failure at age 13, Michael was once again faced with an unthinkable challenge of survival. After being given a life expectancy of just three to four weeks, Michael again defeated the odds and successfully received a life saving heart transplant. 
His medical triumphs and perspective on Cerebral Palsy have led him to work as a disability advocate and public speaker. 
When he's not advocating for Cerebral Palsy awareness or inspiring audiences around the nation, Michael resides in Denver, Colorado, where he's built a successful career with Transamerica Retirement Solutions. In his free time, Michael enjoys spending time with his family, traveling and playing golf. Michael's message is one of inspiration, hope and appreciation. Having overcome unthinkable challenges against extraordinary odds, Michael is living proof that perseverance and unwavering positivity can surmount even the most seemingly impossible of obstacles.
Subscribe to "Let's Talk CP" on your favorite podcast platforms including Apple podcasts, iHeart Radio, Spotify, Google podcasts, Stitcher and many more.
So we're different, who cares? We're different. And we need to accept, personally, as an individual with a disability and as a society that we are different and accept what people can do that makes them different than what maybe people will struggle at or can't do.