Dystonia Systematic Review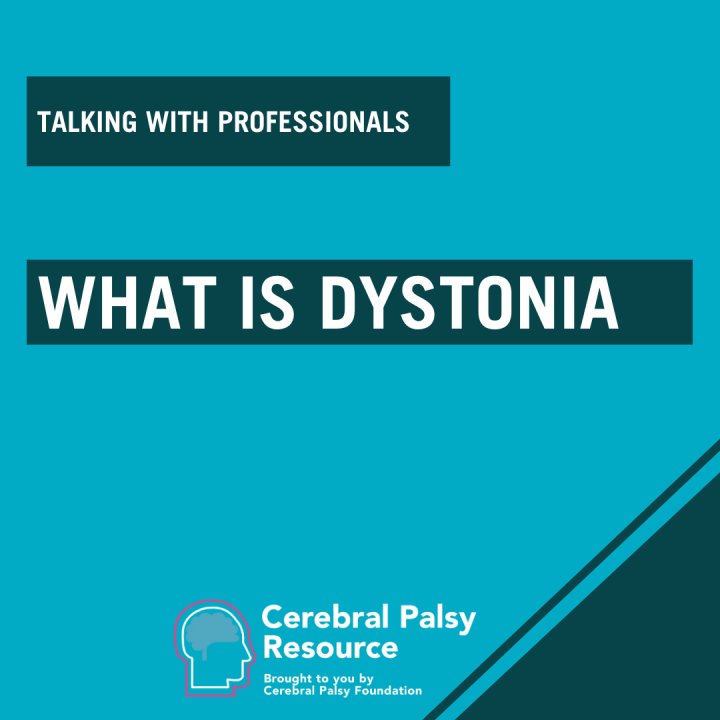 This Dystonia Systematic Review provides a comprehensive update of the review of evidence for pharmacological and neurosurgical interventions for managing dystonia in individuals with cerebral palsy. It is used to inform a care pathway that physicians who treat those with CP can use to help guide them in their care. 
What was the purpose?
Dystonia can cause uncontrolled movements and muscles to get stuck in uncomfortable positions in individuals with cerebral palsy (CP). Different medications and neurosurgical procedures are used to manage dystonia. We searched for research studies to understand their impact on dystonia and other outcomes important to individuals with CP and dystonia and their families.
What did we find?
We collected information from 46 studies on the benefits and side effects of 10 management options for dystonia in CP.
There were no studies for oral baclofen, benzodiazepines, gabapentin, and medical cannabis.
There were no meaningful improvements with levodopa or trihexyphenidyl.
Botulinum toxin had a positive impact on goal achievement, pain/comfort, and ease of caregiving, but little to no effect on dystonia, motor function, and quality of life.
Clonidine improved dystonia, goal achievement, pain/comfort, and ease of caregiving in individuals with severe dystonia.
Studies including individuals with severe presentations found that intrathecal baclofen (ITB) and deep brain stimulation (DBS) led to improvements in several outcomes including dystonia, goal achievement, pain/comfort, and quality of life.
Trihexyphenidyl, clonidine, botulinum toxin, ITB, and DBS each have unique side effect profiles.
What are the next steps?
It is important to note that the research studies collected have limitations, meaning that we need to interpret their findings with care. Future studies will help to increase confidence in our understanding of the benefits and side effects of different medications and procedures. There is no 'one size fits all' approach to managing dystonia in CP. Findings from this work will help a group of clinicians create a Care Pathway to guide individuals with dystonia in CP through a shared decision-making process with their healthcare team to help them find an approach that is most suited to their needs and preferences.
Read and Download Full Paper
Bohn E, Goren K, Switzer L, Falck-Ytter Y, Fehlings D. Pharmacological and neurosurgical interventions for individuals with cerebral palsy and dystonia: a systematic review update and meta-analysis. Dev Med Child Neurol. 2021 Sep;63(9):1038-1050. doi: 10.1111/dmcn.14874. Epub 2021 Mar 27. PMID: 33772789; PMCID: PMC8451898.
Fehlings, D., Brown, L., Harvey, A., Himmelmann, K., Lin, J.-P., Macintosh, A., Mink, J.W., Monbaliu, E., Rice, J., Silver, J., Switzer, L. and Walters, I. (2018), Pharmacological and neurosurgical interventions for managing dystonia in cerebral palsy: a systematic review. Dev Med Child Neurol, 60: 356-366. https://doi.org/10.1111/dmcn.13652