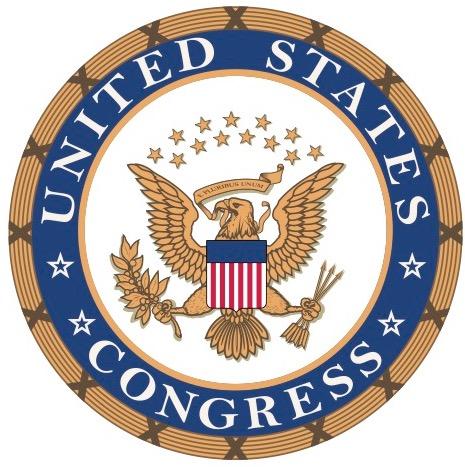 On December 29, 2022, President Biden signed H.R. 2617, the Consolidated Appropriations Act, 2023, which funds the federal government through September 30, 2023.  In large part due to the ongoing efforts of the cerebral palsy community, and the leadership of the Cerebral Palsy Foundation year round advocacy efforts, we now have specific Cerebral Palsy Funding for the CDC and Enhanced Cerebral Palsy Focus at the NIH!

The 2023 Appropriations bill includes the strongest language yet increasing research focus and funding for cerebral palsy at the Centers for Disease Control (CDC), and National Institutes of Health (NIH). This is incredibly important since cerebral palsy is the most common lifelong physical disability and is disproportionately underfunded compared to the number of Americans impacted.

Centers for Disease Control and Prevention (CDC)

We were successful in re-establishing cerebral palsy surveillance research in the Autism Developmental Disabilities Monitoring Network (ADDM) in at least two ADDM sites in the US which will be an approximately $2,000,000 in new research investment for 2023.  This is vitally important in order to better understand the numbers of people with cerebral palsy at a variety of ages, as well as risk factor identification and other key measures.

With regard to additional disability and health activities at CDC, the agreement also includes an increase of $3,000,000 to strengthen existing programs that address healthy athletes with intellectual disability, and an increase of $1,000,000 to continue existing activities that improve physical activity and fund health promotion for people with mobility disabilities.  

National Institutes of Health (NIH)

Additionally, we were able to help secure the strongest appropriations language yet for Cerebral Palsy research focus at the NIH across the lifespan.  

The 2023 NIH Appropriations language reads as follows and was passed into law:

            Cerebral Palsy (CP).-The agreement encourages NIH to continue to prioritize and invest in research on CP and to focus on basic and translational discoveries, as well as implementation, observational, and clinical studies aimed at early detection and intervention, comparative effectiveness, and functional outcomes. The agreement encourages NIH to support greater investment in research focused on the areas in need of growth, as outlined in the Strategic Plan on Cerebral Palsy Research, including research on lifespan issues to address the needs of transition age youth and adults with CP, and research to support the development and delivery of new and improved screening tools, treatments, and interventions. The agreement also encourages NIH to consider research opportunities focusing on the motor and health benefits of physical activity specifically for individuals with CP across all Gross Motor Functional Classification levels, which is vital to help prevent chronic disease and premature aging.

Other important legislation in this Act include:

The Agency for Healthcare Research and Quality (AHRQ) – The 2023 bill includes language on disability research. The bill includes $750,000 for AHRQ to work with stakeholders to develop a research agenda and report for dissemination on health promotion, disease prevention, and intervention strategies for people with disabilities.

The National Institute on Disability, Independent Living, and Rehabilitation Research (NIDILR) – The 2023 agreement notes the potential of emerging technologies to expand voting access to individuals with disabilities. The Committee encourages NIDILRR to consider a feasibility analysis into the use of emerging technologies to assist with voting access for individuals with disabilities, that includes, but is not limited to, the particular voting challenges faced by individuals with disabilities and how emerging technologies could be utilized.

The 2023 bill also includes a new policy requiring that all states to cover continuously (with no break with regard to changes in circumstances) healthcare for children under age 19 enrolled in Medicaid and Children's Health Insurance Program (CHIP) for twelve months.