Cerebral palsy can be described by the way it affects people's movement, the part of the body affected and by how severe the affects are.
CP describes a spectrum of conditions that affects individuals in many different ways. Your care team may use the term GMFCS which stands for Gross Motor Function Classification Scale and is used to describe what mobility aids your child may need to complete certain tasks. Under the age of two this is hard for doctors predict as children develop at different stages.
---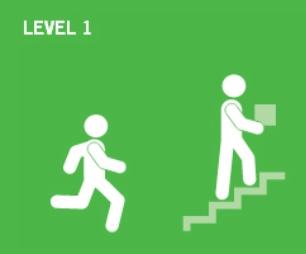 GMFCS I
Children walk at home, school, outdoors, and in the community. They can climb stairs without the use of railing. Children perform gross motor skills such as running and jumping, but speed, balance and coordination are limited.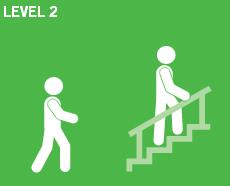 GMFCS II
Children walk in most settings and climb stairs holding onto railing. They may experience difficulty walking long distances and balancing on uneven terrain, inclines, in crowded areas or confined spaces. Children may walk with physical assistance, a hand-held mobility device or use wheeled mobility over long distances. Children have only minimal ability to perform gross motor skills such as running and jumping.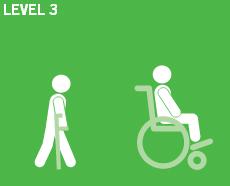 GMFCS III
Children walk using a hand-held mobility device in most indoor settings. They may climb stairs holding onto a railing with supervision or assistance. Children use wheeled mobility when traveling long distances and may self-propel for shorter distances.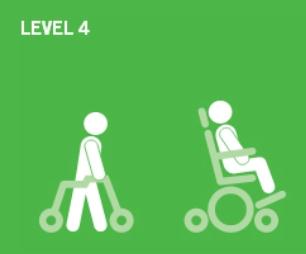 GMFCS IV
Children use methods of mobility that require physical assistance or powered mobility in most settings. They may walk for short distances at home with physical assistance or use powered mobility or a body support walker when positioned. At school, outdoors and in the community children are transported in a manual wheelchair or use powered mobility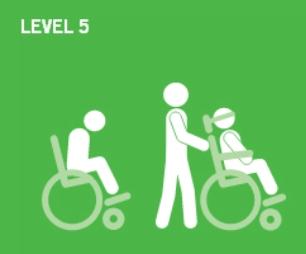 GMFCS V
Children are transported in a manual wheelchair in all settings. Children are limited in their ability to maintain antigravity head and trunk postures and control leg and arm movement.
Most people with CP will walk
60% will walk without the use of an aid
10% will walk with the use of a walker
30% will use a wheelchair