Cerebral Palsy: A Complete Guide to Caregiving (A Johns Hopkins Press Book)
For three editions now, a team of experts associated with the Cerebral Palsy Program at the Alfred I. duPont Hospital for Children have shared vital information through this authoritative resource for parents, who will turn to it time and time again as their child grows.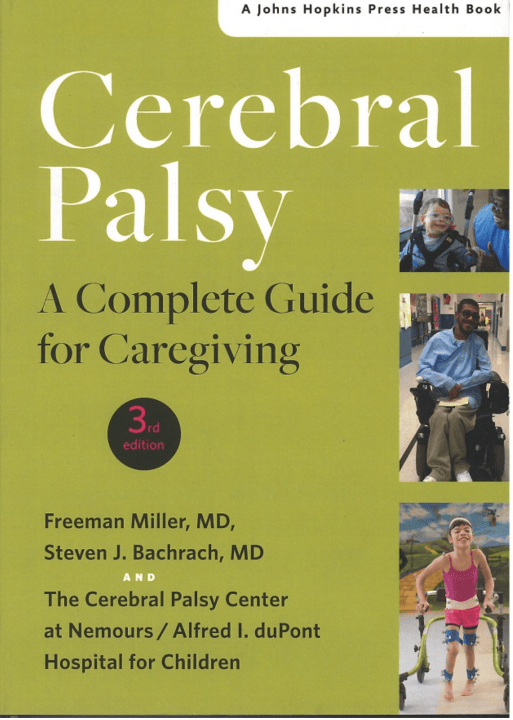 Written by renowned cerebral palsy specialists, Drs. Freeman Miller and Steven Bachrach team up to write their third edition of this comprehensive guide to living with cerebral palsy. Written in a way that allows individuals to read sections as needed and not overwhelming for new parents, this book an excellent resource for the patient and caregivers and loved ones.