Juniper Adaptive Clothing
If the mere act of getting dressed is taking up much of your morning and evening routine, adaptive clothing can be a game changer. Imagine having shirts or dresses with magnetic closures, or jackets featuring magnetic zippers!
How Adaptive Clothing Can Help Make Getting Dressed Easier and More Empowering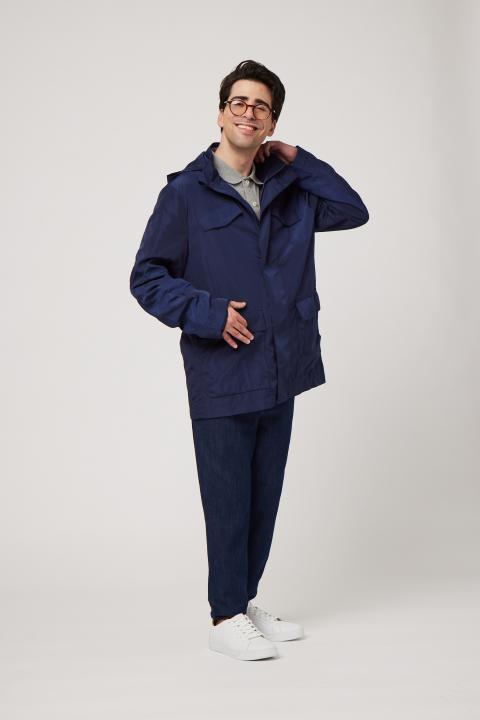 With 1 in 5 people around the world experiencing disability, more and more retailers and designers are focusing on the clothing needs of people who may have difficulty dressing themselves. This can include fine motor difficulty with closures (like buttons and zippers), or a person may have a general motor disability like cerebral palsy that may affect their ability to dress themselves easily.
Adaptive clothing not only helps make getting dressed easier and offers independence to the wearer, adaptive clothing can benefit caregivers as well.
JUNIPERunltd is one company leading the way by providing a variety of adaptive clothing and products that are inclusive, accessible…and fashionable! As a content-driven marketplace for people with disabilities, JUNIPERunltd showcases clothing that is thoughtfully designed, quality-made, stylish, and comfortable, while incorporating functional features such as magnetic closures to make dressing easier and faster. 
One great example is the Yarrow Keah V Neck Blouse named after Keah Brown who was born with cerebral palsy and is an advocate, author, journalist, and writer. This fashionable and comfortable top features hidden MagnaReady® patented magnet closures that make dressing for any occasion enjoyable for those who are either seated or standing. With elbow-length sleeves and breathable fabric, this stylish blouse has a loose fit and comes in several pretty colors. You can learn more about this blouse here https://juniperunltd.com/collections/yarrow/products/notch-collar-15ys21wt001-cloud-dancer-navy-blazer-lemon-verbena?variant=39292702752827
Clothing with adaptive features also has another important benefit: it inspires confidence in the people who wear it. Stylish, inclusive designs meet important mobility and accessibility needs without compromising personal style and self-expression. Feeling confident in your clothes is important for everyone.
Companies like JUNIPERunltd have changed the way adaptive clothing looks so that more people can feel good about what they are wearing, whatever the weather – even when rainy! Check out the MagnaReady - Navy Solid Poplin Long Sleeve 'Wilson' Light Weight Rain Jacket with Magnetic Closures. This lightweight water-repellant rain jacket utilizes MagnaReady's® patented magnetic closures for stress-free dressing and is designed to work equally well for people of all abilities.
"Companies like JUNIPERunltd have changed the way adaptive clothing looks so that more people can feel good about what they are wearing"