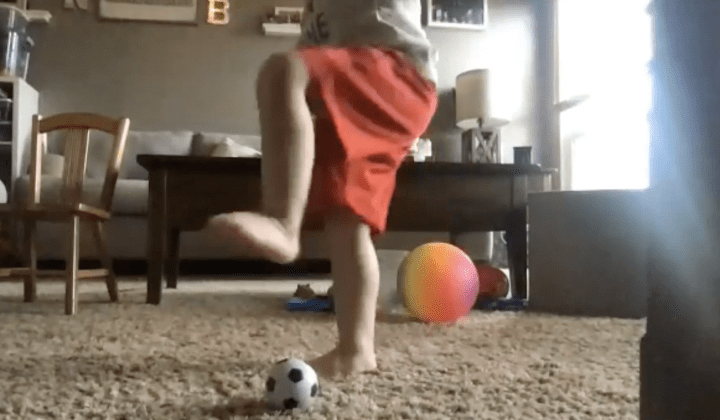 Researchers at the Center for Cerebral Palsy at UCLA/OIC are studying leg movement in infants and toddlers. Participation in this research study is voluntary. Participation or non participation does not affect enrollment or benefits that you or your child/ward receives at UCLA.
Who can participate?
Infants and Toddlers (ages 3 months to < 4 years)
o Typically developing infants and toddlers
o Infants at risk for motor delay
o Infants and toddlers with a diagnosis of cerebral palsy

Ability to tolerate positioning and play in various positions

Access to device and internet connection for tele-conference
What is involved?
Parent and child participation in a video recorded play session via teleconference
Answering questions about child's motor skills
How do I join the study?
Contact the study coordinators by calling 310-825-4028 or by emailing Loretta Staudt, MS, PT at lstaudt@mednet.ucla.edu.
PI: Eileen Fowler, PT, PhD
Protocol ID:IRB#20-001745 UCLA IRB Approved Approval Date: 9/25/2020 Committee: Medical IRB 3